| | | |
| --- | --- | --- |
| | City of Oaks Pipe Band Fall 2005 Classes | |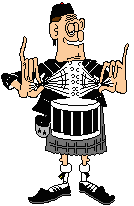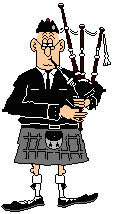 Our Spring, 2006 bagpipe classes will be held at 7:00 on Tuesday evenings in the youth room in the basement of Fairmont United Methodist Church at 2501 Clark Avenue in Raleigh NC. Drumming classes will be on Monday evenings and are usually held at some of the band member's houses - please contact us if you are interested.

There is a charge of $100 for the classes, which is a one-time fee for as long as you are in the classes or the band. This is used to cover the cost of the meeting space, advertizing, and other expenses incurred by the classes. Piping students will need to buy a practice chanter, which costs between $50 and $80; and drumming students will need a practice pad and drumsticks, which have a similar cost. We will be happy to suggest sources and appropriate models of these for the students. Several of our favorite vendors are listed in our links page. General questions about learning piping or drumming are answered on our Frequently Asked Questions page.

We welcome beginning pipers and drummers of all ages from 10 through adults. Please call either Bruce Wright or Price Oman for more information. Telephone numbers and email addresses are available on our contacts page.

Please note: The classes that had been held at St. Luke's Episcopal Church in Durham on Monday evenings had been suspended while the church went through extensive renovations. The renovations on the main building are now completed but may begin sometime this year on the parish hall where the piping class had been meeting. Depending on the schedule for those renovations, we may be able to restart classes there sometime during 2006 but it is too soon to be certain if this will be possible.


Our Instructors
Bruce Wright, our lead Piping Instructor

Bruce has been playing the bagpipes for about 16 years and has taught many other pipers. He is currently the Director of the City of Oaks Pipe Band.

Price Oman, our lead Drumming Instructor

Price has been a drummer for many years and has taught many other drummers. He is currently a drummer with the North Carolina State Pipes and Drums.